a Roi Escudero performance-art-cinema™ (Theatre-Media) Atelier
ARTIST STATEMENT
I am a conceptual performance artist that creates immersive dramatic spectacles, using the mystique of the fantastic and vérité. My postmodern theatre work is the result of mixed cultural experiences, with an analytic perspective behind nature, magical thinking, supernatural and universal existential thoughts. I incorporate into my work "art as a vehicle" to exaggerate everyday reality and blend together the real with fantasy, magic, myth and natural phenomena. I combine fantastic elements through a narrative of virtual images mingled with live action in the real space where the action is happening. My intention is to create equilibrium between the everyday real atmosphere and the magical one: imaginary characters doing mundane things and mundane characters doing unreal and fantastic things. To tell stories in the scenic space, I use my transdisciplinary art method. It contains written work, design, performing and visual arts. I call my eclectic work, performance-art-cinema™ (Theatre-Media). I design the whole production and hand make the visual elements: costumes, masks and life-sized puppets characters as objects of art. I utilize recycled materials and found objects. As part of the visual concept, I create scenic virtual sets and multimedia video, shot with cinéma vérité techniques and documentary and film footage. My mise-en-scène connects the virtual narrative of moving images with a preconceived plot, and the spontaneous performance-art action. I direct the ensemble to blend in with the environment as a potent ingredient. Time and space become one, and the imaginary fourth wall is removed to engage the audience as a "real" witness of an "immersive dramatic spectacle". –Roi Escudero
ARTAUD MARAT a Roi Escudero performance-
a Roi Escudero performance-art vérité tale, inspired by the lucid madness of a beloved genius, Antonin Artaud.
The BUBULINOS series
Mrs. Mind and Rose
Biographies
Valentin Ewan and Roi Escudero
PRESS
Roi Escudero as Mrs. Mind
The COLONEL'S WIFE by Mario Fratti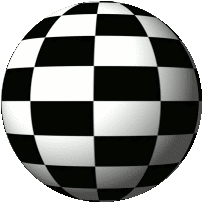 A performance-art cinema installation for the stage Scene: The Apocalyptic Party-Omni Terra-The Red Zone
Credits: Picture 1) ©2018 The 11th Dimension by Roi Escudero - A post-modern performance-art cinéma ™ vérité tale. told in the 11th Dimension.
© Painting: The Robot's Astrolabe by James Ewan - Collection Marcia Simon Weisman -
© Video by Valentin Ewan - In the Video, Jack Placidi as Dr. Destino
In the picture Cesar Valderrama as B2 and Roi Escudero as Bubulina.
Picture 2) In the picture: Roi Escudero as Mrs. Mind and Cesar Valderrama as B2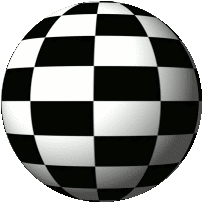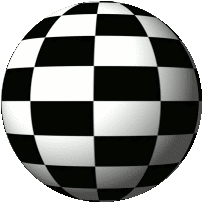 © 2023 by Roi Escudero. All content, images and information on ETdC Projects'Lab's website, original works of art, photograph, text, graphic, logos, videos and original music are copyright protected and may not be downloaded or reproduced, duplicated, copies, modified, or adapted, in any way without written permission from the artist Roi Escudero. ETdC Projects' Lab's website or blog may contain our copyright marks or trademarks as well as those of our affiliates and other artists, collaborators or companies, in the form of original work of art, videos, pictures, graphics, text, logos and original lyrics and music. The content, as fund on our website, is protected by United States and foreign copyright law, Downloading, reproducing, copying, redistributing, using or publishing any such content without permission, is strictly prohibited.
© 2023 Website design by Roi Escudero